The Unfolding of a Wildlife Garden, One Year in the Sutton Garden
(This will be presented by Pat Sutton for CU Maurice River at their CU Social)
WHEN
DUE TO UNFORSEEN CIRCUMSTANCES THIS OPPORTUNITY WILL BE POSTPONED UNTIL February 17 (Thursday), 2022 (same time and still a zoom presentation)
Thursday, October 28, 2021
6:30 – 9:00 p.m.
WHERE
ZOOM: From the comfort of your home
All CU Socials are free for CU Maurice River Members and $25.00 per non-member.  Click HERE to join as a member (annual cost of membership: $20 — individual / and $30 — family).  Call (856) 300-5331 for more information.
Registration is required!    Please let CU Maurice River know you plan on attending by signing up HERE.
Be prepared!  Please have your favorite device handy with a solid internet connection in order to participate.  Registration is required so that CU Maurice River can get you the Zoom meeting link, which will be sent out the day before the presentation.
About the presentation:  Join Pat Sutton for this virtual presentation (on Zoom) for CU Maurice River at their CU Social.  Filming began in mid-February and continued through 2021 to capture the unfolding of four seasons in Pat Sutton's 44-year-old wildlife garden.  It showcases her favorite visitors while also demonstrating how (and why) she maintains her wildlife habitat in many, many maybe-new-to-you wildlife-friendly ways.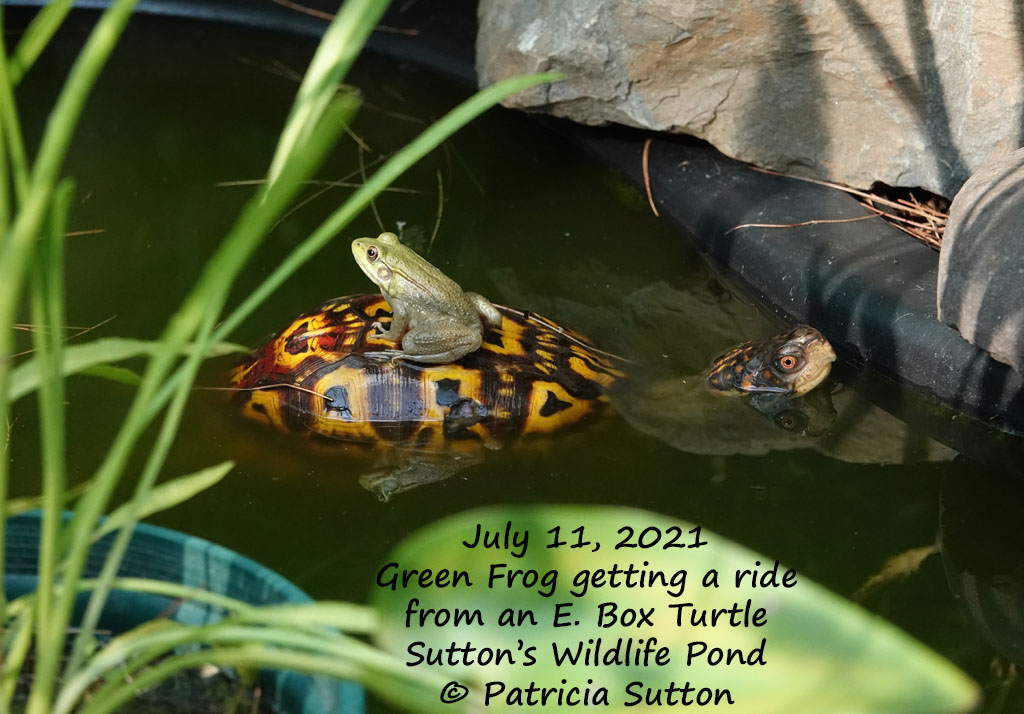 Through an unsettling and uncertain time, the Sutton's wildlife garden soothed the soul, entertained, and educated.  In this wildlife habitat so much happens right before your eyes, with nature unfolding in so many ways.  Migrant (and nesting) birds find countless caterpillars and other juicy treats, as well as plentiful seed heads.  Varied
and beautiful pollinators benefit from native perennials, trees, shrubs, and vines that offer a cascade of blooms from early, early spring until late fall's first frost.  Busy water features draw in wintering birds to heated bird baths, and migrants and nesting birds to a whole host of warm season water features, from misters to fountains to bird baths.  A din of calling Green Frogs on many summer nights led to their egg masses being discovered the next day.  The transition of "Cover" provided in this wildlife garden will be showcased, from brush piles in late fall through winter, to robust stands of perennials, trees, shrubs, and vines.  Life cycles occur on a daily basis.  Each year Monarchs can be found in this garden daily from mid-June on, mating and laying eggs, and swelling the summer population so that by fall the migratory population is strong and substantial.  This year Pat witnessed and filmed a Monarch caterpillar in its "J" position metamorphosing into its chrysalis, and a Monarch emerging from its chrysalis.  Will these magical moments be shared in the presentation? You bet!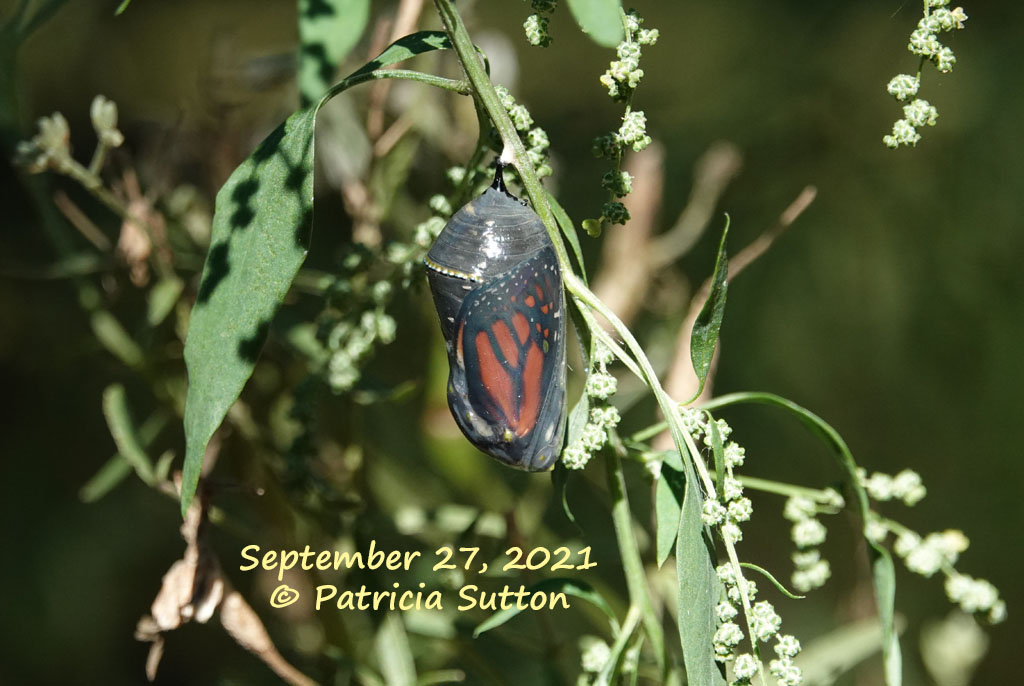 You may also want to download and print the latest update of Pat's "Gardening for Pollinators" Handout (CLICK HERE), which includes lots of sage advice, Chocolate Cake nectar plants month-by-month, and sources of helpful signage.  It will prove very helpful during the Virtual Tour and afterwards!
* * * * * * * * * * * * * * * * * * * * * * * * * *
For twenty-three years (1991-2014), Pat Sutton led "Tours of Private Wildlife Gardens" in Cape May County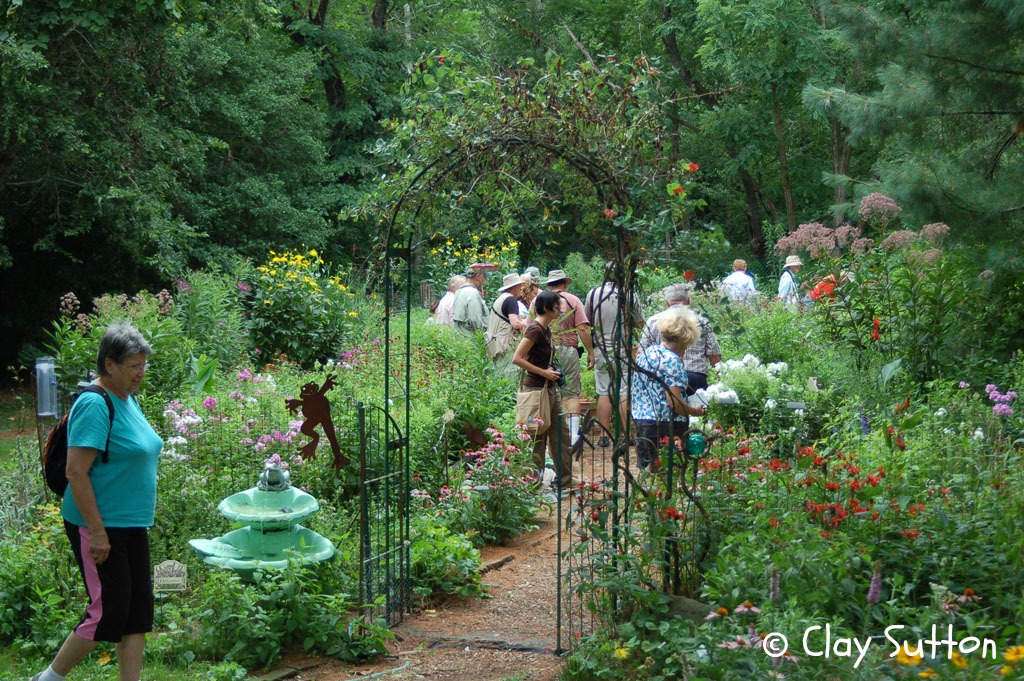 Pat and Clay Sutton's garden during the July Tour 2014
For twenty-three years (1991-2014), I led "Tours of Private Wildlife Gardens" in Cape May County.  I saw these tours as one of the best ways  to "grow" more wildlife gardeners.  You can see the excitement in the photo above as tour participants find, study, and share with each other butterflies, spiders, caterpillars, native bees, frogs, turtles, hummingbirds, and the beautiful nectar plants, host plants, wildlife ponds, water features, and habitats that have attracted them.
Initially I led these tours for NJ Audubon's Cape May Bird Observatory, where I worked as the Program Director.  Between 2007-2014 I led the tours for NJ Audubon's Nature Center of Cape May.
Many of the owners of these beautiful, private, wildlife gardens had taken workshops with me and / or attended these tours.
Many garden owners shared with me that a personal goal was to have their own garden included on these tours.  The number of wildlife gardens grew and grew.  Eventually there were so many educational gems to share that I broke Cape May County into three regions and led back-to-back tours, covering different parts of the county each day.  I led these tours in July, August, and September so attendees could see first hand the different "Chocolate Cakes" in bloom month-by-month and the variety of wildlife attracted.
On the final tour, garden-owner Gail Fisher presented me with my very own Chocolate Cake made by her Mom (it was delicious).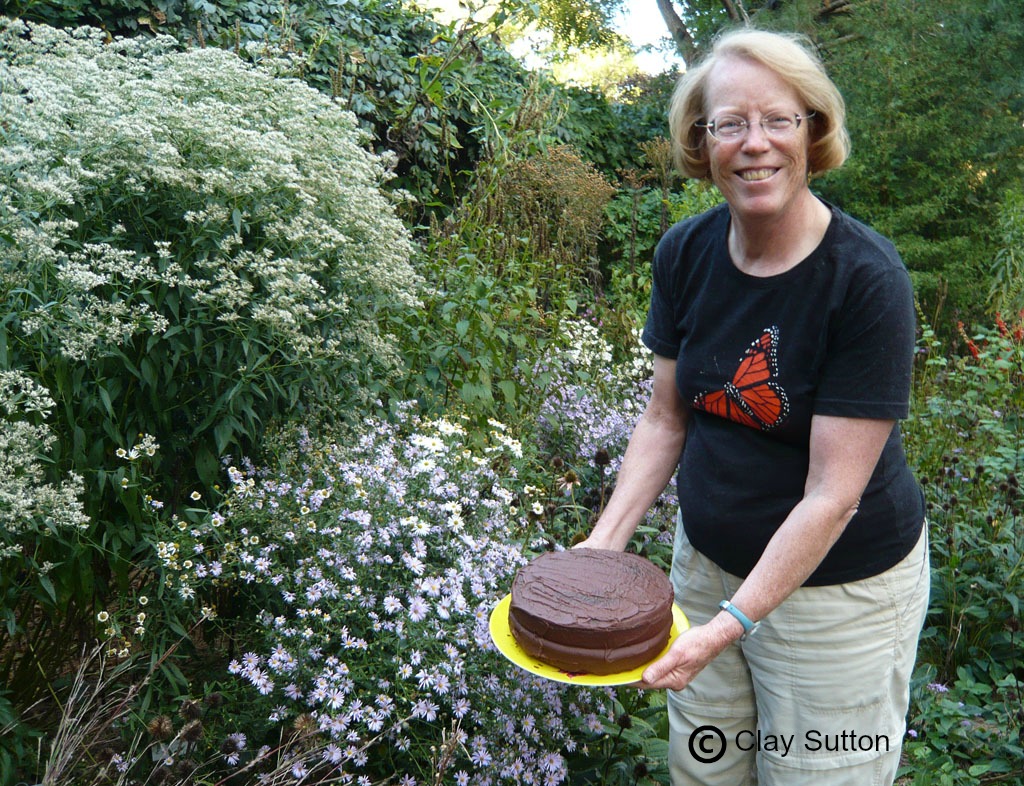 And to further spoil us on that final September 2014 garden tour Gail Fisher served homemade Chocolate Cupcakes.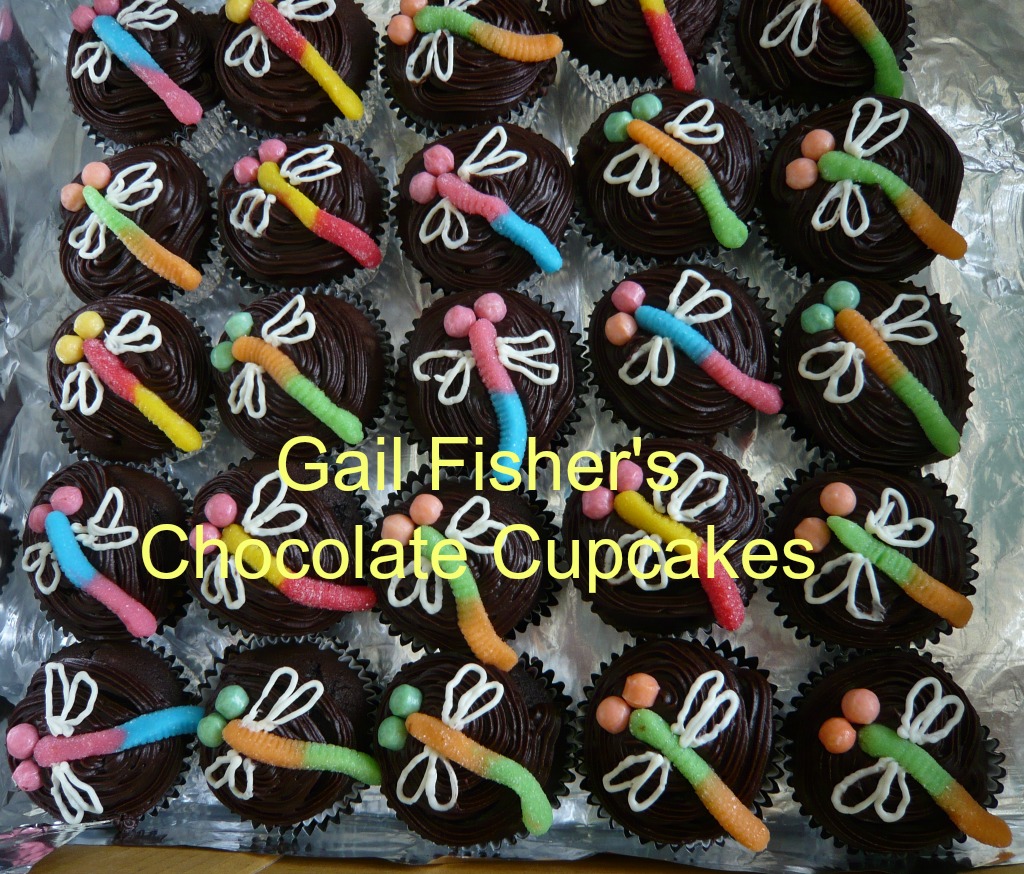 TAKE A VIRTUAL TOUR OF PRIVATE WILDLIFE GARDENS
Many of the gardens that were included on the Cape May County tours can be seen in the photo galleries below.  These photos (taken over the years) truly record the evolution of these private wildlife gardens and may give you some great ideas for your own garden.
South Tour (Cape Island: Cape May, Cape May Point, West Cape May, and Lower Township)
Mid-County Tour (North Cape May, Villas, and Erma)
North Tour (Cape May Court House, Goshen  . . . including my own garden, Dennisville, Eldora, South Seaville, and Ocean View)